Spring has sprung, and as you welcome rising temperatures and more sunshine it's a natural time of the year to want your home to feel renewed and refreshed, too. But working moms don't necessarily have the time or desire to spend a full day or more getting the house in tip-top shape. The following tips can help you clean your home more efficiently and minimize the impact on your environment.
Tips for spring cleaning
Go green and make spring cleaner. One of the downsides to spring cleaning is using chemical-based cleaners to remove dust and dirt, and disinfect. Rather than reaching for those cleaning solutions that you know aren't necessarily the best options for your family, pets or the environment, switch to chemical-free, all-natural solutions instead. A 50-50 solution of water and white vinegar will help you get just about every surface except for natural stone clean and stain-free. Use baking soda and water to scrub off hard-to-remove stains, and a 50-50 solution of white vinegar and olive oil for cleaning hardwood furniture and flooring.
Top-down cleaning. Save yourself from having to clean any areas twice by starting at the top and working your way down. Begin by dusting ceiling fans and walls, then move on to cleaning and dusting furnishings and fixtures. Lastly, take care of your carpets and floors.
Prevent future stains and problems. Some of the stains you deal with during spring cleaning can be avoided altogether. Water stains and scaly deposits caused by hard water can be completely eliminated by having a water softener installed. This allows you to bathe, clean and wash laundry without creating mineral stains on every surface that comes in contact with your hard water solutions.
Avoid becoming overwhelmed. The thought of deep-cleaning an entire house or apartment can feel overwhelming. There's no rule that says spring cleaning must be done all in one day by one person. Break your tasks up over the course of the week, and ask your family members to pitch in. You can even make a family chore chart or chore wheel to help family members stay focused.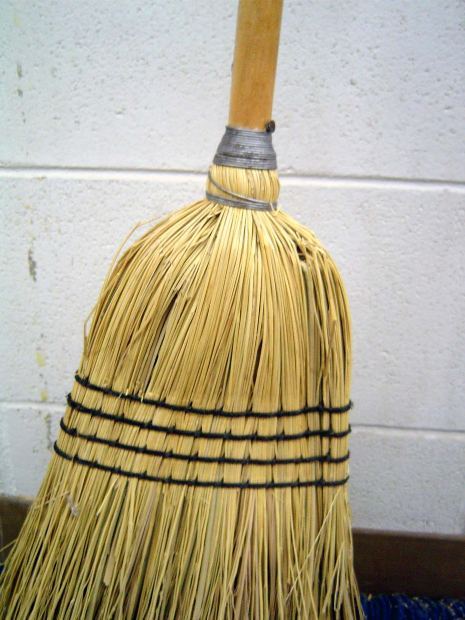 While it's important to do a deep cleaning a few times per year, the task of doing so shouldn't be so time-consuming and horrible that you dread spending the day getting your home spiffed up for spring. Stay on top of little tasks year-round, and you'll have less to do in the spring. For example, dust bookshelves on a bi-weekly basis, and deep-clean carpets twice a year. You can enlist family members' help by appealing to their interests; so if your husband would rather die than scour the shower, assign him to clean the garage in the spring!
Earnest Parenting: help for parents who want to maintain sanity during spring cleaning.